---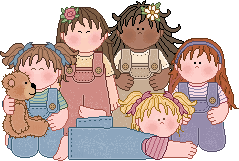 Welcome to Little Beginnings Child Care & Preschool Program which is located in Eden Prairie, Minnesota. This is a licensed family daycare owned and operated by Sharyl Kalal. Little Beginnings Child Care was started in 2003 so that I could spend more time with my own children and provide them with playmates in a caring and loving environment.
Child Care & Preschool Program Information

Located within a mile from Highway 5 and Dell Road

Hours are from 6:30 a.m. to 4:30 p.m.

15 passenger van for the children to experience field trips

Within the Forest Hills Elementary School and Eagle Heights Spanish Immersion area

Youth Enrichment Programs that include music, Spanish, ASL (American Sign Language)

Licensed to care for ages 6 weeks and older

CDA (Child Development Associate) Credential

4 Star (above standard licensing from county) Parent Aware Rating

Obtained NAFCC Accreditation
I hope you enjoy the rest of this website.
Sharyl Kalal
Email address: sharyl@littlebeginningschildcare.com
Phone: 952-906-3467